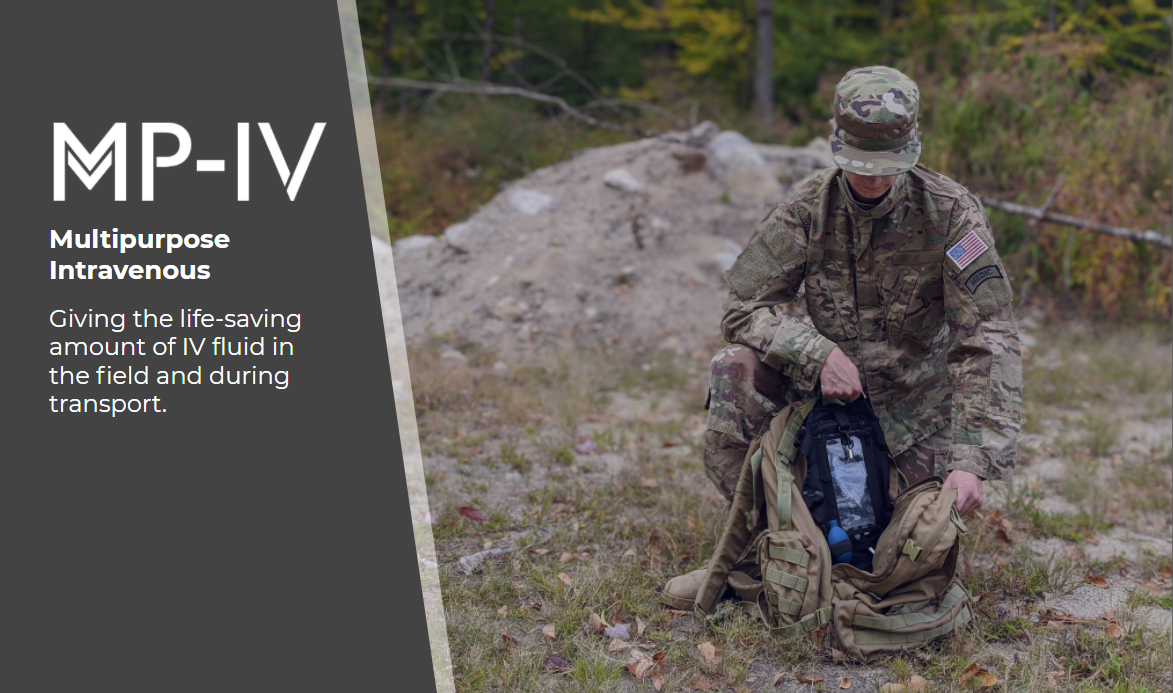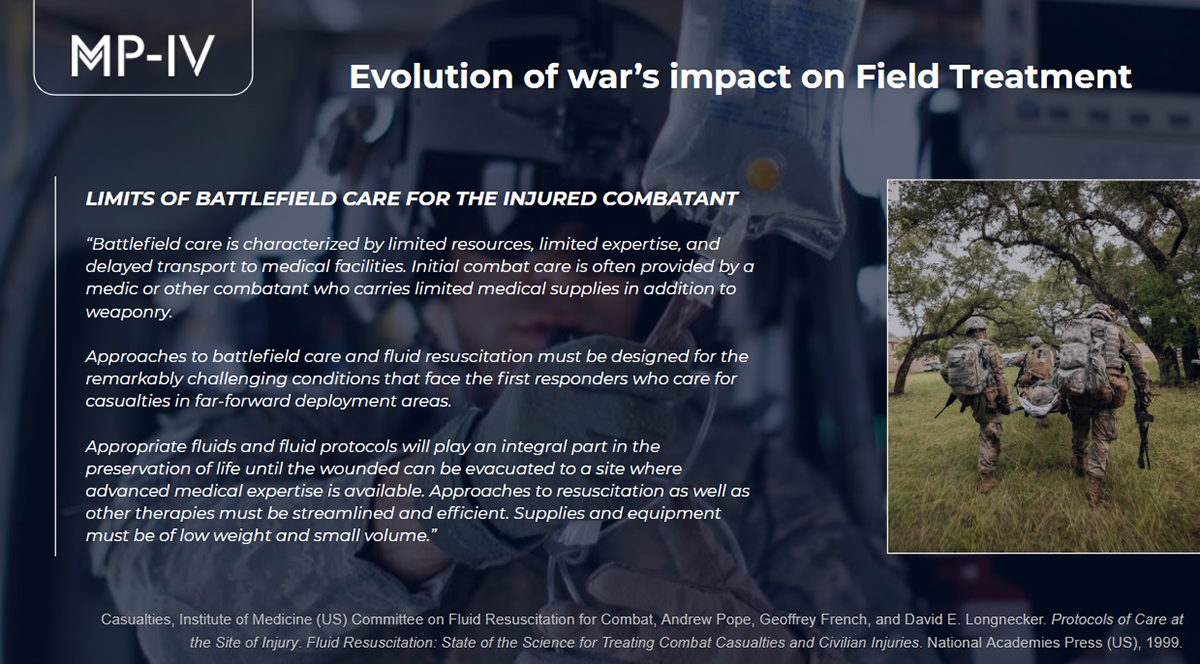 We worked with BZDesigns to explore multiple approaches to develop an optimal version of our medical IV delivery device. 

INTRODUCING THE MP-IV
Compact & Light-Weight allowing for easy storage & no excess weight. 
adapt to any environment to triage to streamline emergency transport. 
Versatile application to attach to arm, torso or leg ensuring treatment can be provided for any injury.